Update: I'm told these are most probably fake. Oh well: I do think the Zune UI would be a good fit for Windows Mobile.
Smartpone France has some interesting photos that appear to show off the UI for Windows Mobile 6.5, Microsoft's new stop-gap release between today's Windows Mobile and what I hope will be a completely new mobile OS based on Windows 7. We can only dream. In the meantime, I'm surprised no one noticed that the shot on the right is clearly based on the Zune device UI…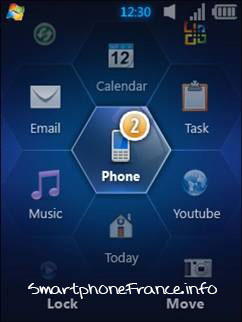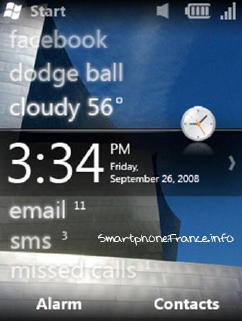 Thanks to Sebastian V. for the tip. For the record, the Zune UI is a wonderful idea for Windows Mobile, and it's proven to work well on this small form factor screen type.