I wasn't sure what I was expecting with Windows RT – possibly something like Windows Phone with a cut down desktop mode. I found the messaging a bit confusing. Lots of talk about what it wouldn't do, not about the similarities it had to the Windows 8 I was familiar with. In reality Windows RT seems more Windows 8 "Home edition" (I know there is no home edition, what I mean is a full operating system that can't join a domain) than Windows Phone on steroids.
Other than not being able to download and run applications from the Internet (I've yet to find a way to play mkv files and I'm guessing that VLC won't ever be published in the App Store) – the operating system feels like everyday Windows 8. I connected to my network printer in about 15 seconds. I remote desktop across to other computers. As you can see by the pics below, I can run the local group policy editor and PowerShell. If you can run gpedit.msc and add a whole lot of snap-ins to a custom Microsoft Management Console – you're definitely not in a "completely stripped down" version of an OS.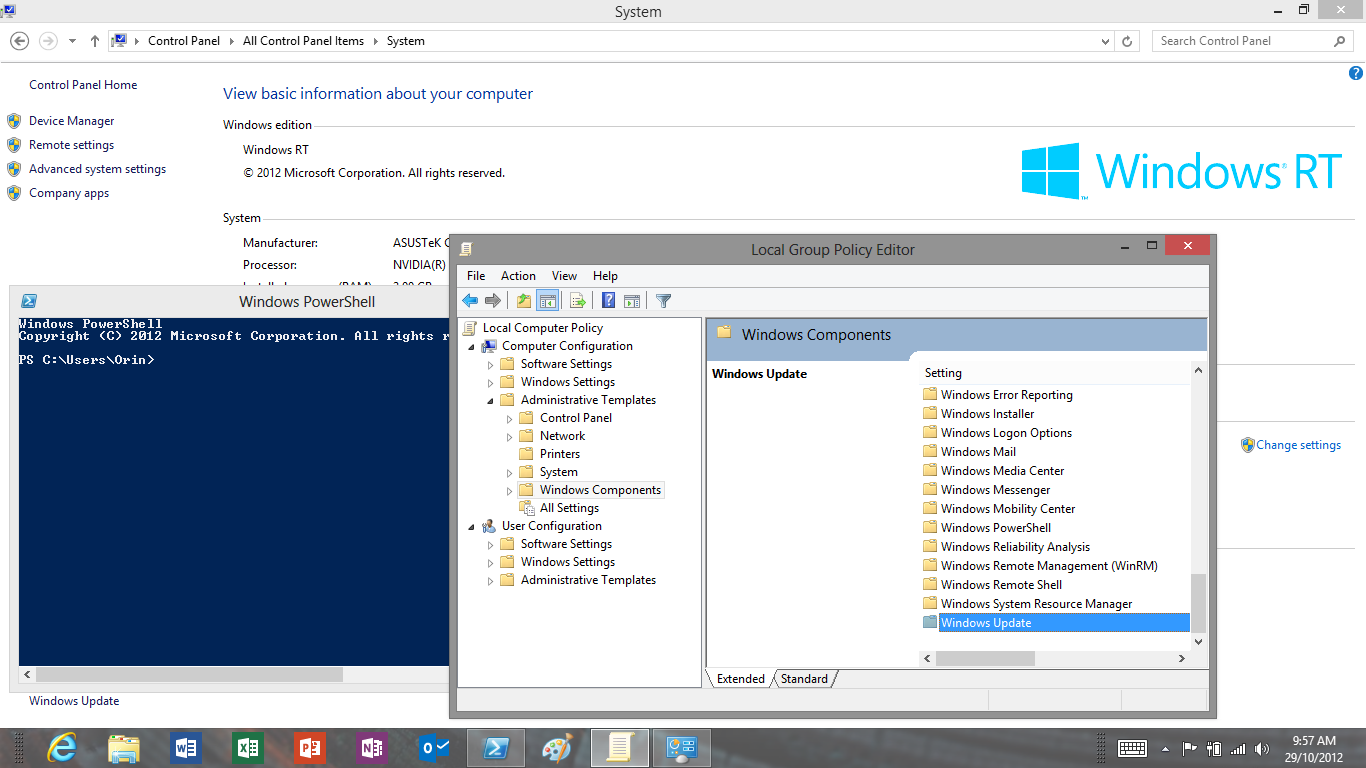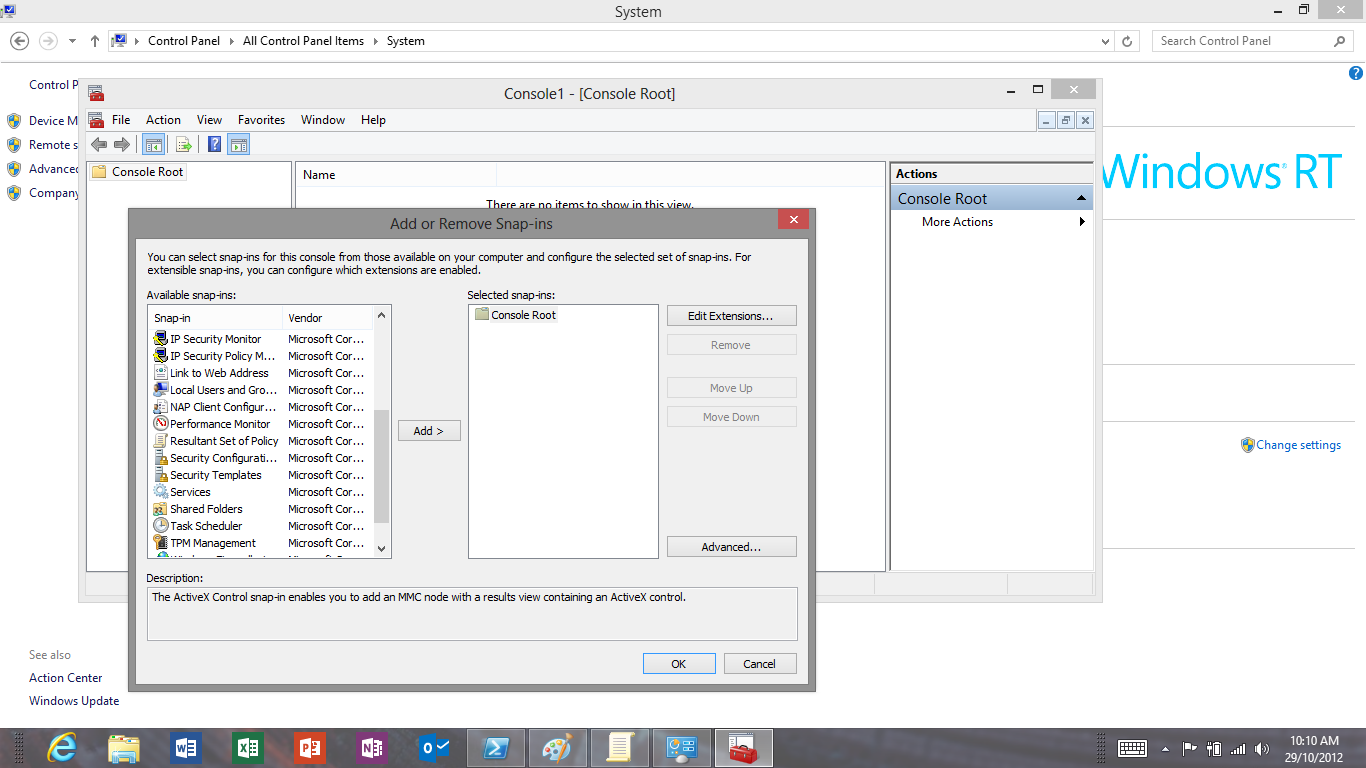 Finally – if you're running RT, remember to check for Optional Updates. This allows you to go and convert to the final version of Office 2013, not the preview.