A feature of the Windows 8/Windows Server 2012 Remote Desktop Connection software that I missed until it was pointed out by Klass from the Remote Desktop Virtualization team is the Remote Commands menu. This menu allows you to send special commands, such as a start menu press and accessing the Windows 8 / Windows Server 2012 Charms through Remote Desktop connection.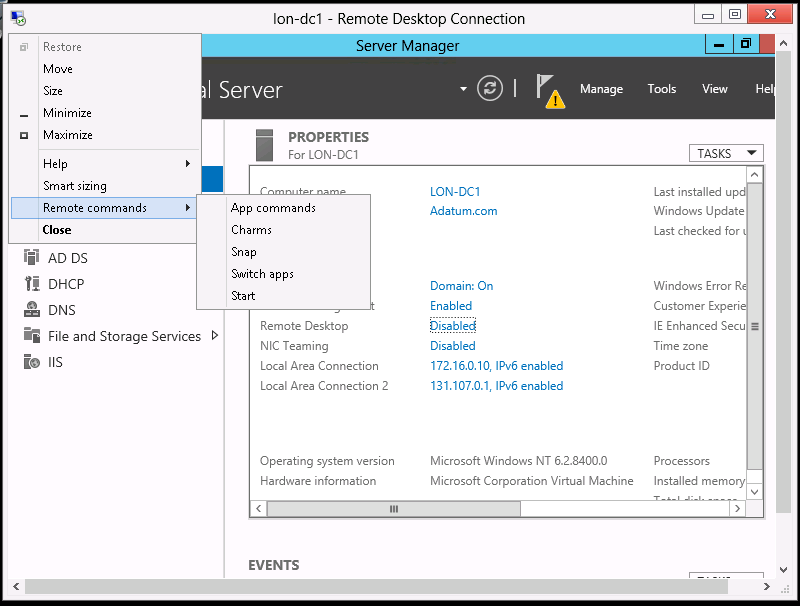 It's an absolute must when managing Windows Server 2012 through Remote Desktop Connection and it doesn't exist in the Windows 7 RDC client.
Although I don't know for certain, I suspect we won't see a set of RSAT tools for managing Windows Server 2012 made available for Windows 7 clients. Given that a very large percentage of systems administrators managing Windows Server 2012 will probably do so using Windows 7, I'm hoping that we will see an updated version of the Windows 7 RDC client that includes this cool menu. It would make the experience of managing Windows Server 2012 from Windows 7 a better one.