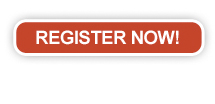 Windows Track
Sessions run approximately 1 hour each.
Description
Windows Server 2012 R2 Management and Deployment Considerations
John Savill
June 18th – 11am ET
Windows Server 2012 completely changes how servers should be deployed and managed. This session will dive into the best practices around Windows Server 2012 R2 deployment in a physical and virtual world and then look at ongoing maintenance and management through graphical tools, scripting, and command line interfaces. This session is critical for anyone looking for help in planning out their Windows Server future plans and optimizing their operational practices.
This is a key session for all Windows Server systems administrators and architects looking to move into a Windows Server 2012 and above server infrastructure.
What's New in Windows Server 2012 R2 Hyper-V
John Savill
June 18th – 1pm ET
With Windows Server 2012 R2, Microsoft aimed to bring significant value to key features of Windows Server as opposed to minor changes across every role and feature. Hyper-V was one of the areas that received significant attention, with improvements to a number of key areas such as mobility and replication.
The update also introduced completely new functionality such as shared VHDX, dynamic resizing of VHDX files, Generation 2 virtual machines, automatic virtual machine activation, RDP like console connectivity experience and more. This session will dive into all the new capabilities available with Windows Server 2012 Hyper-V. Get ready for 60 minutes of non-stop demos and information.
This session will be valuable to anyone who is involved in virtualization or looking to get involved in virtualization in their organization including systems administrators, architects, and IT project managers. If you are knowledgeable about a competing virtualization technology this will help in mapping that knowledge to Hyper-V.
What PowerShell Can Do for You
Jeffrey Hicks
June 18th – 3pm ET
Even though Windows PowerShell has been available for a number of years, many IT pros and organizations are still uncertain about what PowerShell really is or why it matters. Jeffery Hicks will demonstrate why PowerShell should be the management engine driving your organization. You'll learn how to efficiently manage your enterprise without writing a single script. You'll learn that PowerShell is more than another scripting language; you will be very impressed with how much you can accomplish with so little effort. You'll learn that not everything in PowerShell has to be based in a command prompt. The session will feature plenty of practical demonstrations showcasing what PowerShell can do for you.
This session is intended for IT pros and IT managers who are looking to better understand PowerShell and its role in Windows management. No previous PowerShell experience is required or assumed. Even though there will be plenty of PowerShell examples, it is not necessary to understand how the demonstrations work. What matters is the end result.
5 Steps to Secure Your Windows Servers
Russell Smith
June 19th – 11am ET
Microsoft has improved security markedly in the last few versions of Windows Server, including default settings out-of-the-box. But you can still be proactive in reducing the likelihood of a compromise, and free tools available can help you further bolster security. In this session, Russell Smith will look at five actions you can take to improve security in Windows Server.
What You'll Learn:
Learn how to move to and configure Windows Server Core

Run the Security Configuration Wizard

Apply security baseline templates and follow other best practices

Run the Microsoft Baseline Security Analyzer 2.3

Install EMET to provide additional mitigations
This session is intended for IT professionals who deploy, manage and secure Windows Server operating systems.
Getting Started with System Center 2012 R2
Cameron Fuller
June 19th – 1pm ET
Web programming sounds scary: HTML, JavaScript, CSS. When you throw in mobile, with its enormous variations of device types, screen sizes and capabilities, it sounds even more daunting.
This session will explore the components of the System Center suite and will review enhancements provided in the 2012 R2 release of System Center. System Center MVP Cameron Fuller will examine the core System Center components , including Configuration Manager, Operations Manager, Virtual Machine Manager, Service Manager, Orchestrator, and more! He will also take a look at enhancements that integrate Intune and Advisor into System Center. If you want to take a closer look at what the System Center suite has to offer, this session will give you a firm foundation.
This session is geared toward systems administrators and IT managers who want to learn what System Center has to offer.
Cloud Choices
Michael Otey
June 19th – 3pm ET
Cloud integration is becoming an ever more important component in today's IT infrastructure. However, while vendors and the media often like to refer to the cloud as a single entity, in reality, there are many different types of cloud solutions, and businesses today face a myriad of cloud choices. You'll learn about different types of cloud solutions that your organization can take advantage of. Michael Otey will show you examples of how businesses use each of these options and which types of cloud options are best suited to different types of businesses. You'll also learn how to get started building your own private cloud solutions.
What You'll Learn:
Understand the difference between the public, private and hybrid cloud

Know when to use IaaS, PaaS, DBaaS, DaaS, or SaaS

Know the differences between Amazon, Azure, Google, and VMware Hybrid Cloud services

Know which tools to use to build the private cloud
This is a beginning and intermediate level session for IT administrators and professionals who are interested in learning about how they might best take advantage the different cloud technologies.