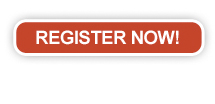 SQL Server Track
Sessions run approximately 1 hour each.
Description
SQL Server 2014 New Features
Michael Otey
June 18th – 11am ET
This session will quickly get you up to speed on the new features in SQL Server 2014. You'll learn about the different features and editions of the new SQL Server 2014 release. In addition, you'll learn about how the new In-Memory OLTP engine can deliver improved application performance. You'll also see how to take advantage of the new Azure integration with SQL Backup and AlwaysOn Availability Groups.
What you'll learn:
Features and editions of SQL Server 2014

How to migrate databases to In-Memory OLTP

How to use AlwaysOn Availability Groups and SQL Backup with Windows Azure
This is an intermediate-level session for DBAs, database professionals, and IT administrators considering implementing SQL Server 2014.
Getting Started with Entity Framework
Dino Esposito
June 18th – 1pm ET
This session presents Entity Framework and what it can do for you to save yourself from writing plain ADO.NET and SQL code while gaining a more conceptual view of the business domain.
You'll see how to map an existing database to a set of classes; how to expand those classes with more methods; and how to perform basic operations such as queries and updates. You'll also learn how to design a model without a database and how you can instruct Entity Framework to create a database for you.
What You Will Learn:
Inferring an object model from an existing database

Perform CRUD operations using objects and LINQ

Building a repository class

Creating a SQL Server database from an object model
Exploring Big Data with Hadoop and SQL Server
Josh Fennessy
June 18th – 3pm ET
As a SQL Server professional, it's hard to avoid hearing about Big Data. It's decidedly no longer just a fad – it's a proven technology and it's here to stay. Have no fear that Big Data will overrun the need for a relational database, rather, it nicely compliments RDBMS and provides new avenues for data storage, analytics, and performance.
In this session, attendees will receive in introduction into Big Data architecture with Hadoop and HDInsight. Reviews of different software programs and query languages available within Hadoop will be discussed and explored. Finally, a roadmap for learning Hadoop will be provided, with examples of how, as a SQL Server professional, you can get started with Hadoop today, using data that you're familiar with.
During this session you will get:
An introduction to Hadoop's MPP architecture and software available within the ecosystem

A look at Hive and Sqoop in detail

Demonstration of HDInsight and the HDInsight Emulator

A roadmap of how to begin learning Hadoop, coming from a SQL background
Attendees of this session should be familiar with data management or analysis. Relational database knowledge recommended. IT background recommended. Experience with Big Data, not required.
Stored Procedures: Why They're Still Relevant (and What You Need to Know to Use Them Efficiently)
Michael K. Campbell
June 19th – 11am ET
While there's a prevailing trend in development today to use ORMs and eschew stored procedures, the reality is that Stored Procedures are still a relevant and viable means for querying data. In fact, stored procedures still represent the best way to peak performance and optimal scalability - even when using ORMs.
Join independent SQL Server consultant, avid developer, former DBA, and ASPInsider Michael K. Campbell for an informative review of when and where to use stored procedures efficiently and how to best take advantages of their strengths and benefits while adhering to best practices for developer efficiency.
During this session you will:
Learn when and where to use stored procedures

Examine exactly what makes stored so powerful

Discover ways to optimized stored procedures for performance

Review best practices and advanced topics for using stored procedures
This sessions is designed for developers and DBAs or anyone interested in ORMs and ways to optimize both developer efficiency and database throughput.
Data Warehousing and SSAS Basics
Tyler Chessman
June 19th – 1pm ET
Business Intelligence (BI) continues to be one of the top initiatives on the minds of CIOs and IT decision makers. A key step in building out an Enterprise BI solution is the design of a relational data warehouse; this warehouse serve as basis for one or more Online Analytical Processing (OLAP) cubes.
In this session, Tyler Chessman will review the basics for designing a star-schema data warehouse – including the different types of fact and dimensional tables. You will learn how a SQL Server Analysis Services (SSAS) cube can act as a business friendly model on top of the data warehouse as well as which front-end tools that can connect to SSAS.
What you'll learn:
How to design a dimensional (star) schema for a relational data warehouse

Building a SQL Server Analysis Service (SSAS) cube on top of a star schema

Using Excel PivotTables to connect to an SSAS cube
This session is geared toward IT Professionals and/or developers who want to learn the fundamentals for designing relational data warehouses and Analysis Services cubes. To get the most out of this session, you should have a least a 100-level familiarity with designing/querying a relational database table.
Backup and Restore Fundamentals
Allan Hirt
June 19th – 3pm ET
If there is one thing a SQL Server DBA must do well, it is having the right backup solution in place. However, generating the backups is only part of an overall strategy. Restore is just as important.
This session will not only cover the different backup options available to you (both in SQL Server, including the difference with attaching and detaching, as well as some non-SQL Server options) and how to use them, but also how to restore whether you have one backup file or 100 to use.
What you'll learn:
Understand the types of backups that can be done in SQL Server

Understand what it takes to put together a backup and restore strategy

Learn tips and tricks to improve for backup and restore
This sessions will be valuable to anyone who is responsible for protecting SQL Server databases.