Connections Online
Dev
Exchange
SharePoint
SQL Server
Windows
Speakers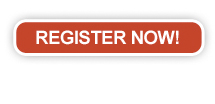 Join Leading Experts for this Exclusive Online Training Event
IT/Dev Connections Online is a two-day virtual training event that will provide you with the information you need to get started testing and implementing the latest platforms and technologies. Find out how the latest releases and trends in the technology industry will affect your environment and career, and why you need to care about them.
You'll get access to all five content tracks:
Development
Exchange
SharePoint
SQL Server
Windows
Topics include Office 365, PowerShell, Hyper-V, SQL Server 2014, Big Data, and more covered by our experts.
Expert Speakers:
Michael K. Campbell, Tyler Chessman, Dino Esposito, Josh Fennessy, Cameron Fuller, Esteban Garcia, Jeffery Hicks, Jason Himmelstein, Allan Hirt, Siegfried Jagott, Chris Love, Michael Otey, Tony Redmond, Paul Robichaux, John Savill, Russell Smith, Michael Van Horenbeeck, and Fabian Williams will be presenting and available for live Q&A.
Full web conference pass
25 sessions only $450

More than 25 hours of technical content

Access to session conversations with award-winning presenters

On-demand access to all session recordings through December 31, 2014