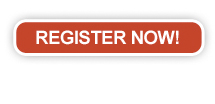 Exchange Track
Sessions run approximately 1 hour each.
Description
The State of Exchange 2013
Tony Redmond
June 18th – 11am ET
Microsoft released Exchange 2013 in October 2012. Eighteen months later, Exchange 2013 has been through five cumulative updates (one labeled as a service pack) to mature and improve the software. The questions that people considering Exchange 2013 deployments have usually include whether now is the right time to upgrade, what are the big features in Exchange 2013 that they should look to exploit, and what pitfalls await the unwary during implementation and operations.
This session reviews the major areas of technical innovation in Exchange 2013 and updates since the first release. We'll talk about coping with the new release cadence too. It is intended for systems administrators and IT managers considering the deployment of Exchange 2013
On-Premises Versus Cloud: Exchange 2013 or Exchange Online
Tony Redmond
June 18th – 1pm ET
The big issue that everyone faces when considering an upgrade from their current email system is whether to go all-in and embrace the cloud or to remain with an on-premises deployment. There's no doubt that Office 365 has created a strong track record of reliability and service delivery since its June 2011 launch and that Microsoft's development focus is now firmly on delivering new features to cloud users first.
Despite the apparently compelling economics of cloud email, on-premises Exchange remains a strong option for those who value flexibility, data privacy, and the ability to control their own future. This session lays out the most important arguments for both sides and provides guidance as to the issues that need to be considered before you make your choice.
This session is designed for systems administrators and IT managers currently running Microsoft Exchange who are considering their options for their future email platform.
How to Run a Hybrid Exchange Environment
Michael Van Horenbeeck
June 18th – 3pm ET
Building a hybrid Exchange environment is one thing. Running it is an entirely different thing. Michael Van Horenbeeck will show you the important components that make up a hybrid deployment and explain what it takes to successfully manage them.
He will cover some of the details behind user account management, successfully monitoring your hybrid deployment, and dealing with high availability and the potential failure scenarios and how you can and should avoid them. This session is targeted at anyone planning or in the process of deploying a hybrid Exchange environment.
Encourage Collaboration with Site Mailboxes and Modern Public Folders
Siegfried Jagott
June 19th – 11am ET
Have you ever wondered how site mailboxes and modern public folders can help users to collaborate more efficiently in Office 365, SharePoint, and Exchange? Do you know the features, requirements, and limits of site mailboxes or modern public folders?
This session will walk you through both technologies and provide a comprehensive comparison between the two so you gain a good understanding of when you should use which technology. You will see both technologies in action: how to enable better team collaboration with site mailboxes, and how to exploit modern public folders. If you ever wondered how other companies use these technologies to work better together and want to apply this experience to your own company, attend this session. IT Decision Makers, Office 365 or Business Consultants, Architects, and more will gain value from this session..
Exchange High Availability Update
Paul Robichaux
June 19th – 1pm ET
While the basic tenets of Exchange high availability design have remained fairly stable since the release of the Exchange 2010 DAG architecture, many of the details have changed, sometimes dramatically. Engineering and operational changes to the product mean that new innovations, such as IP-address-free DAGs, may suggest changes to your own deployments.
Paul Robichaux discusses the current best practices for high availability design in Exchange 2013 SP1, including SP1-specific changes and Microsoft's new "Preferred Architecture" and what it means for your on-premises deployment. Systems administrators and IT managers interested in the latest best practices for designing, deploying, and managing highly available Exchange systems will get the most benefit from this session.
Exchange Clients and Connectivity
Paul Robichaux
June 19th – 3pm ET
Exchange doesn't stand alone; users need clients to interact with it. Microsoft has steadily changed and improved all of its Exchange clients. Some changes are cosmetic, while others (such as MAPI/HTTP) represent fundamental changes in the way that Exchange interacts with a specific client.
In this session, Paul will cover the most significant features, changes, and roadmap announcements of the major Exchange clients, preparing you to effectively deploy and manage Outlook, Outlook Web App, and OWA for Devices for your particular mix of users and devices.
This session is intended for Systems administrators and IT managers who want to know about the current and near-future functionality of Outlook, Outlook Web App, and OWA for Devices.