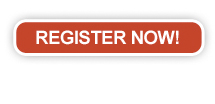 Development Track
Sessions run approximately 1 hour each.
Description
Top Web Development Languages Developers Need to Know
Chris Love
June 18th – 11am ET
HTML5, ASP.NET, PHP, Node, JavaScript, CSS are all languages associated with web development. So which one or ones should you master? What are the strengths and weaknesses of each language and platform? Where are these languages going? How do these languages work together to make the web happen?
This session will review and compare these important web language and platforms to give you knowledge to plan your future projects with confidence.
What's New in Visual Studio and TFS 2013
Esteban Garcia
June 18th – 1pm ET
Visual Studio and Team Foundation Server 2013 work together to provide you with a great collaboration tool that can be used by software development teams across different technology stacks.
This session covers great collaboration features, including Portfolio Management, new Charts found in Web Access, Git Version Control, CodeLens indicators and Code Maps in Visual Studio, Web-based Test Case management improvements, and new Team Rooms.
This sessions is designed for developers, testers, development managers, and project managers
ASP.NET Web API and HTTP Fundamentals
Dino Esposito
June 19th – 11am ET
It took a while, but in the end Microsoft gave HTTP the role of first-class citizen in the .NET Framework. Buried for years in the folds of WCF as yet another transportation protocol, HTTP enjoys now its own Web API tailor-made for building HTTP services. Web API looks ominously similar to ASP.NET MVC and when to use which is sometimes confusing to developers.
In this session, you'll first learn what Web API is supposed to do, when it is essential to use and how you actually use it. Examples discussed include Web API controllers that take advantage of HTTP fundamentals to shape up an appropriate response.
What You'll Learn:
Difference between ASP.NET, ASP.NET MVC and Web API
How to build a HTTP service that can be called from JavaScript
Basic design of a public HTTP-based API