Back when I was studying for my Windows 2000 MCSE I remember reading that WINs was going to be deprecated and wouldn't be in future versions of the Windows Server operating system. Yet here we are with the release of Windows Server 2012 imminent and WINs is still a role you can install on servers.
WINS still functions in the same way as it did back in the Windows NT4 days. Besides being given the Metro treatment as shown in the exhibit, the console hasn't changed much. Interestingly there doesn't seem to be any WINS specific PowerShell module.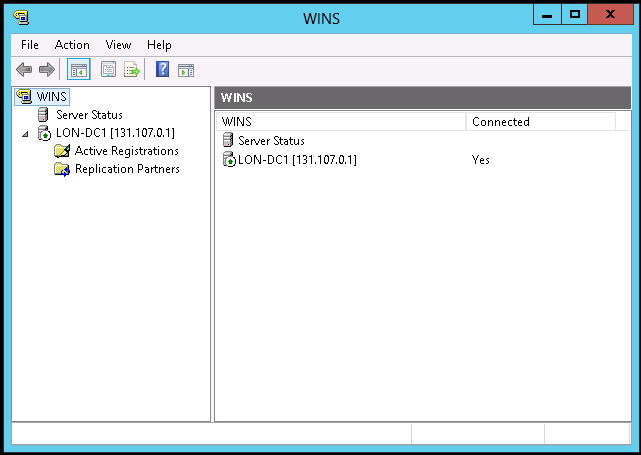 It's reasonable to assume that Microsoft only keeps features in the operating system when they have good reasons to do so. There must still be a substantial number of organizations out there which need WINS for local name resolution.
WINS is definitely an artifact of an earlier time - useful when our networks were full of clients running Windows 95 and Windows NT4 - and apparently still useful enough to still be present in Windows Server 2012.
Of course if it takes so long for WINS to disappear from local networks, you can make an educated guess as to how long IPv4 is going to stick around.